Do you live in Paddock Wood and are experiencing an urgent plumbing situation?
From burst pipes to sudden leaks, our experienced team is equipped to handle a variety of plumbing emergencies promptly. We prioritise your safety and the well-being of your property, ensuring a swift response to mitigate any potential damage.

At Kentish Plumbers, we take pride in our commitment to providing urgent plumbing assistance to the community in Paddock Wood. Don't let a plumbing emergency escalate – reach out to us for swift and reliable assistance. Your peace of mind is our priority.
Boiler Installation Service at Paddock Wood
When it comes to boiler installation, we go beyond the basics. Our certified plumbers conduct thorough assessments to understand your specific heating needs. Whether you're upgrading an existing system or installing a new boiler, we guide you through the entire process, helping you choose a unit that aligns seamlessly with your home.

At Kentish Plumbers, we believe in transparency and empowerment. We take the time to explain the details of your installation, ensuring you have a clear understanding of your new heating system. Our goal is not just to install a boiler but to create a personalised solution that brings warmth and efficiency to your Paddock Wood residence.

Choose Kentish Plumbers for a seamless and informative boiler installation experience. Contact us today to schedule a consultation and elevate the comfort of your home.
Need A New Boiler? Get A Quote Now!
Is your boiler in need of maintenance?
If you're questioning the health of your boiler, it might be time for essential maintenance to ensure it continues to operate at peak performance. At Kentish Plumbers, we understand the significance of regular boiler maintenance for preserving efficiency and preventing potential issues.

Our team of skilled plumbers is ready to conduct thorough inspections, addressing any wear and tear, cleaning vital components, and ensuring all systems are functioning optimally. Don't wait for a breakdown; proactive maintenance can extend the lifespan of your boiler and save you from costly repairs.

Choose Kentish Plumbers for reliable boiler maintenance services. Schedule an appointment today to keep your boiler running smoothly and your home comfortably warm.
Boiler Repair Services Paddock Wood
Kentish Plumbers offers prompt boiler repair services in Paddock Wood with benefits that go beyond immediate fixes. Timely repairs optimise efficiency, prolong the lifespan of your boiler, ensure safety, and lead to cost savings by preventing major issues. Our skilled plumbers focus on consistent comfort, providing reliable heating for your home. Choose Kentish Plumbers for efficient repairs that prioritise your long-term well-being and savings. Contact us today for prompt and reliable service.
We Offer Our Customers the Following:
Our Flexible Finance Options
We understand that every project is unique, and so are your financial needs. Our tailored financing ensures that quality services are accessible to everyone. Choose Kentish Plumbers for transparent, convenient, and flexible finance solutions that make your plumbing and heating upgrades hassle-free.
Bathroom Fittings Paddock Wood
Do you need fittings for your bathroom? If so, our skilled plumbers in Paddock Wood specialise in crafting bespoke bathroom fittings that seamlessly combine style and functionality.
From taps to fixtures, our team ensures meticulous installation, enhancing the aesthetic and practical aspects of your space. Elevate your bathroom experience with Kentish Plumbers, where expert plumbers bring tailored solutions to your Paddock Wood home.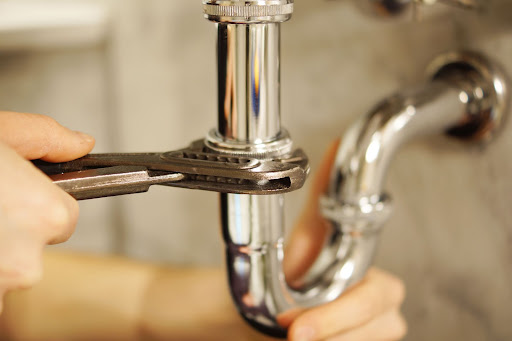 CONTACT US!
Choose Kentish Plumbers for all your plumbing and heating needs!

Contact us today for a seamless plumbing experience that goes beyond expectations.
CALL US ON 01892 352720