Plumbing and Heating Crowborough
At Kentish Plumbers, we deliver plumbing and heating solutions to residents in Crowborough. We understand that a smoothly running plumbing and heating system is essential for your home's comfort and functionality. Our skilled team is ready to provide a wide range of services to keep your home running optimally.
Whether you're looking for plumbing installations, repairs, or heating system maintenance, we have you covered. Our experienced plumbers and heating engineers are equipped to address diverse needs, ensuring your home remains efficient and comfortable.
Solve Your Problems in Three Simple Steps
Choose your desired service
Select the type of service you are looking for by clicking the relevant button below.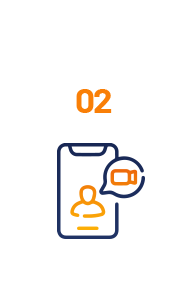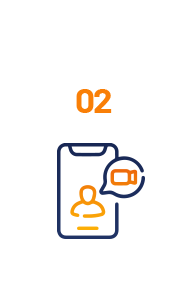 Receive a quote online
Fill in a few details to submit an enquiry or get a fixed price quote. You're under no obligation to accept
Schedule a call or buy online
Whether you're happy to buy online or would like to speak to someone first, we have the option for you.
Experience Quality Services from Kentish Plumbers
Our Top-Quality Plumbing and Heating Services for Your Comfort
Boiler Services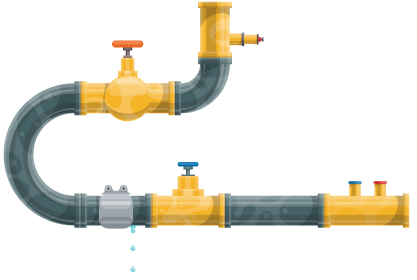 General Plumbing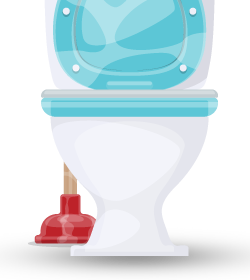 Bathroom Services
Plumbing in Crowborough
At Kentish Plumbers, we are your trusted local experts in all things plumbing and heating in Crowborough (hence the name!). Our dedicated team takes great pride in providing top-notch plumbing solutions, whether you require installations, repairs, or maintenance.
We will not only focus on efficiency but also emphasise reliability in our plumbing services. Our installations and repairs are executed with precision to ensure the longevity and optimal performance of your plumbing system. We understand the vital role of a dependable plumbing system in your home.
Plumbing issues can disrupt your daily routine and cause inconvenience. That's why we prioritise a swift response to address your plumbing needs efficiently, minimising any disruption to your life. Rest assured that we're just a phone call away when you need us.
Bathroom fittings Crowborough
Whether you're looking to update your bathroom with modern fixtures or aiming for a timeless and classic design, we offer a wide selection of fittings to suit your preferences.
Our skilled team of installers ensures that your chosen fittings are installed with precision and care. We pay close attention to every detail, ensuring that your fittings not only look great but also function flawlessly. We understand that the proper installation is crucial to the long-term performance of your bathroom.
Emergency plumbing Crowborough
Dealing with plumbing emergencies can be a daunting experience for any homeowner or business. Not only do you have to find a reliable and experienced plumber to complete the job quickly and correctly, but you'll also likely want to avoid any unnecessary expenses. If you're living in or around Crowborough, then you're in luck.
With our emergency plumbing services, you can rest assured that your plumbing emergency will be addressed swiftly and efficiently.
Boiler Installation Crowborough
When it's time to buy a new boiler, rely on our experts for a smooth installation. We will ensure that your new system is properly installed and that it provides warmth and efficiency to your home. A boiler installation guarantees that your property maintains a comfortable temperature throughout the year.
Boiler Repair Crowborough
Our boiler repair process is designed with your convenience in mind. We follow a systematic approach to ensure a smooth and efficient installation.
Here's what you can expect:
Initial Assessment: Our expert team will visit your home to assess your heating needs, discuss your preferences, and recommend the right boiler for you.
Transparent Quote: You'll receive a detailed, transparent quote outlining all costs, including the boiler, installation, and any additional services required.
Scheduling: We'll work with you to find a convenient installation date that fits your schedule.
Installation Day: Our skilled heating engineers will arrive promptly on the scheduled day, ready to install your new boiler efficiently and professionally.
Testing and Safety Checks: We'll rigorously test the boiler to ensure it's functioning correctly and conduct safety checks to guarantee your peace of mind.
Demonstration: We'll walk you through the new boiler's operation and answer any questions you may have.
Cleanup: Our team leaves your home as clean as we found it, with no mess left behind.
Book your repair online or speak to one of our experts for further assistance, and rest assured that we'll promptly respond to your inquiries
Boiler Servicing Crowborough
To keep your new boiler running efficiently and saving you money, follow these steps:
Regular Maintenance: Schedule annual servicing to keep your boiler in top shape.
Programmable Thermostat: Use one to set heating schedules that match your routine.
Bleed Radiators: Release trapped air to ensure even heating.
Insulate Your Home: Proper insulation retains heat and reduces energy waste.
Seal Drafts: Eliminate drafts by sealing gaps around doors and windows.
Smart Controls: Consider smart heating controls for remote monitoring and adjustments.
Unobstructed Radiators: Keep furniture and curtains away from radiators for efficient heat distribution.
Clean Your Boiler: Regularly clean the exterior and surroundings to maintain efficiency.
Monitor Usage: Watch energy bills and consumption for sudden increases.
By following these steps, you'll ensure your new boiler remains energy-efficient, reducing both costs and environmental impact.
Finance Options
We also offer flexible finance options, whether it's an easy payment plan, or buy now and pay later, we offer a range of affordable payment options to suit your budget.