Boiler Installation Sevenoaks: Elevate Your Home's Heating
Welcome to Kentish Plumbers, your trusted partner for seamless and efficient boiler installations in Sevenoaks. Say goodbye to chilly nights and hello to a cosy haven with our top-notch heating solutions.
Is your current heating system leaving you shivering? Whether you're a homeowner, property manager, or business owner in Sevenoaks, our boiler installation services are tailored to meet your unique heating needs.
Who Can Benefit from Boiler Installation?
At Kentish Plumbers, we believe that everyone deserves a warm and cosy home, which is why our Boiler Installation services in Sevenoaks are designed to cater to a diverse range of clients.
If you find yourself in any of the following situations, our expert heating solutions are tailored just for you:
1. Homeowners: If you own a home in Sevenoaks, a new boiler installation can be a game-changer. Say goodbye to uneven heating, cold spots, and unreliable old systems. Our modern boilers ensure consistent warmth, making your living spaces truly inviting.
2. Property Managers: As a property manager, you're responsible for the comfort and satisfaction of your tenants. Upgrade the heating systems in your properties with our professional boiler installations. Your tenants will appreciate the improved comfort, and you'll benefit from reduced maintenance calls and higher tenant retention rates.
3. Business Owners: Commercial spaces also deserve efficient heating solutions. Whether you own a restaurant, office building, retail store, or any other business in Sevenoaks, our boiler installation services can ensure a comfortable environment for your employees, customers, and clients.
4. Real Estate Professionals: Are you involved in real estate transactions? A new boiler installation can significantly enhance the value of a property. Whether you're preparing a house for sale or looking to attract quality tenants, a modern heating system can be a major selling point.
5. New Home Buyers: If you've recently purchased a property in Sevenoaks, a boiler installation might be on your to-do list. Upgrading to a new boiler ensures that you start your journey in your new home with reliable heating and potential energy savings.
6. Eco-Conscious Individuals: Our modern boilers are designed with energy efficiency in mind, which makes them a great choice for those who are environmentally conscious. By reducing energy consumption, you're not only lowering your utility bills but also contributing to a greener planet.
7. Those Seeking Comfort and Savings: Whether you're tired of high heating bills or uncomfortable cold spots in your home, a boiler installation can provide the perfect solution. Our team will assess your heating needs and recommend a system that suits your preferences and budget.
No matter your role or situation, Kentish Plumbers is here to cater to your heating needs. Our Boiler Installation services bring comfort, efficiency, and reliability to your space, ensuring that you enjoy every moment spent indoors. Contact us today to discuss how our services can benefit you specifically. Your comfort is our priority!
Just 3 Steps
To Your Problem Solved With Kentish Plumbing & Heating
Answer a few simple questions about your boiler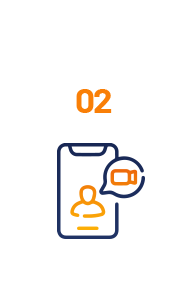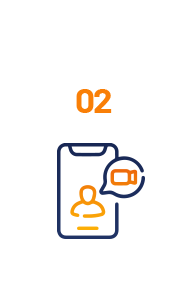 Book your repair date
Our boiler expert will visit and fix the problem
The Advantages of Having a Brand New Boiler
Efficiency Redefined: Step into a world of reduced energy bills with our modern and energy-efficient boilers.
Reliable Heat Source: Say farewell to temperature fluctuations as you enjoy consistent and reliable warmth throughout your space.
Embrace Eco-Friendliness: Our boilers are designed with the environment in mind, reducing your carbon footprint and contributing to a greener future.
Peace of Mind: Kentish Plumbers provides warranties on our installations, ensuring your investment is safeguarded.
Enhance Property Value: Upgrade your home with a new boiler installation, adding value and appeal to potential buyers.
Cost Insights: Boiler Installation in the UK
Curious about the investment required for a boiler installation? Our transparent pricing takes into account various factors, ensuring you get the best value for your heating upgrade.
Why Opt for Kentish Plumbers?
Elevate your home's heating with Kentish Plumbers' Boiler Installation Sevenoaks services. Experience the warmth and efficiency you deserve. Reach out to us today to schedule a consultation and embark on a journey toward unparalleled comfort.
Discover the art of superior heating with Kentish Plumbers. Your comfort, our commitment.
Ready to Transform Your Comfort? Contact Us Today!