Bathroom Fitting, Plumbing and Heating Tunbridge Wells
Welcome to Kentish Plumbers! If you are looking for either boiler services or plumbing and emergency in Tunbridge Wells, you have come to the right place! We are here to ensure your home is equipped with a reliable and energy-efficient boiler.
We're Local, Reputable and Recommended
From requesting your boiler quote online right through to installation, we make everything as simple and efficient as possible. Plus, when working with us you're working with a highly recommended local business.
Get Your New Boiler In As Little As 24 Hours
Get a fixed price in less than 60 seconds, just answer some simple questions starting below:
Which fuel powers your boiler?
Mains Gas
LPG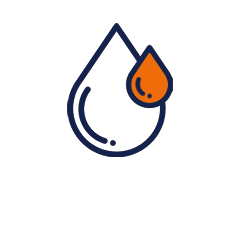 Other
Just 3 Steps to Your Boiler Replacement
Choose your desired service
Select the type of service you are looking for by clicking the relevant button below.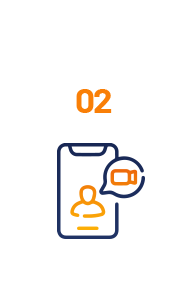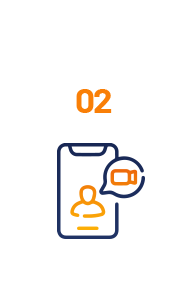 Receive a quote online
Fill in a few details to submit an enquiry or get a fixed-price quote. You're under no obligation to accept.
Schedule a call or buy online
Whether you're happy to buy online or would like to speak to someone first, we have the option for you.
Plumbing In Tunbridge Wells
One of our key strengths is our prompt response to plumbing issues. We recognise the urgency of plumbing problems, and our team is ready to ensure your plumbing is back to peak performance in no time. We're also available around the clock for plumbing emergencies, offering quick solutions when you need them most.
Our plumbing services cover a comprehensive range of solutions. We provide expert installations for fixtures, pipes, and appliances, ensuring they function optimally from the start. Count on us for efficient and reliable repairs, as well as regular maintenance to prevent issues and extend the lifespan of your plumbing systems. From unclogging drains to repairing or replacing pipes, we keep your water systems flowing.
The benefits of our plumbing services go beyond immediate problem-solving. We provide efficient plumbing solutions that can potentially reduce your water and energy bills. With our quality services, you can trust that your plumbing systems will perform reliably. Regular maintenance further helps you avoid costly repairs by addressing potential issues early.
If you're in need of plumbing services in Tunbridge Wells, whether it's for installations, repairs, or maintenance, we're your reliable partner. Contact us today to ensure your plumbing systems are in top working order.
Emergency Plumbing Tunbridge Wells
At Kentish Plumbers, our heating engineers are not only experienced but also certified and dedicated to providing you with the highest level of service in regards to emergency plumbing.
Here's what sets us apart:
Gas Safe Registered: Our engineers are proudly Gas Safe registered, a legal requirement for working with gas appliances in the UK. This certification ensures their competence and commitment to safety when handling gas installations.
Boiler Installation Experts: With extensive experience in Tunbridge Wells and beyond, our engineers are knowledgeable in the latest industry standards and installation techniques. They guarantee efficient, safe, and compliant boiler installations.
Customer-Centric Approach: Beyond our technical skills, our engineers are known for their professionalism and customer-friendly demeanour. We are here to address your concerns, answer questions, and ensure you understand the installation process.
Safety First: Your safety is paramount. Our engineers follow stringent safety protocols and conduct thorough checks to ensure your new boiler operates without any hazards.
Our Top Selling Boiler
Vaillant EcoFit Pure
From
£2,500.00
£2,300.00
Fixed price (inc Vat)
Contact Us For Finance Options
Boiler Installation Tunbridge Wells
Our skilled team specialises in boiler installations, ensuring that your new heating system not only meets your heating needs but also runs optimally from day one. We understand the importance of a reliable boiler, especially during those chilly Tunbridge Wells winters. With our high-quality installations, you can trust in lasting warmth and comfort.
Every home is unique, and so are its heating requirements. We take the time to understand your specific needs and tailor our services accordingly. Whether you're looking to upgrade your current system, need a new boiler installation, or require prompt heating repairs, our solutions are personalised to your situation.
Our focus is on ensuring your heating system runs efficiently and reliably. We know that a dependable heating system is not just about comfort but also about cost savings and peace of mind. Our installations and repairs are done with precision, and our regular maintenance ensures your system's longevity.
We're proud to be a part of the Tunbridge Wells community, and our approach is rooted in local care. We understand the unique heating challenges of the area, and we're here to provide timely and efficient solutions that suit your local needs.
Boiler Servicing Tunbridge Wells
A well-maintained boiler not only operates more efficiently but also lasts longer, saving you from unexpected breakdowns and costly repairs. Our boiler servicing is designed to keep your system running optimally and to identify and address potential issues before they escalate.
Every boiler is unique, and so are the needs for servicing. We tailor our service to your specific boiler type and model. Whether it's a combi boiler, a system boiler, or a conventional boiler, we have the knowledge and tools to provide a thorough service.
Your Boiler, Our Care – Kentish Plumbers is your local partner for boiler servicing in Tunbridge Wells. Join us in ensuring your boiler continues to be the heartbeat of your home, keeping you warm, cosy, and cost-effective.
Boiler Repair Tunbridge Wells
Are you having trouble with your boiler and suspect that it needs repair? Are you in the Tunbridge area and wondering which boiler repair specialists to contact? Kentish Plumbers can repair your boiler! Boilers are complex machines and require a great deal of expertise to repair. Professional boiler repair in Kingswell by Kentish can save you time, energy, and money, as it ensures that the job is done right the first time.
Upgrading to an energy-efficient boiler offers numerous advantages:
Lower Energy Bills: Energy-efficient boilers consume less fuel, resulting in significant cost savings on your heating bills.
Reduced Carbon Footprint: By using less fuel, you'll reduce your home's carbon emissions, contributing to a greener environment.
Reliable Performance: Energy-efficient boilers are designed to operate consistently, providing reliable warmth and comfort.
Quiet Operation: Modern boilers are quieter, ensuring a peaceful living environment.
Finance and Payment
We also provide flexible financing alternatives, such as an easy payment plan or buy now and pay later, and we have a variety of inexpensive payment options to suit your budget.
Bathroom Fittings Tunbridge Wells
Whether you're seeking to revamp your bathroom's aesthetic with a new tap, experience a revitalising shower with a high-performance showerhead, or add luxury to your bathing experience with bathtub fixtures, we can get the job done. Our fittings not only enhance the aesthetic appeal of your bathroom but also offer functionality and longevity. Investing in our bathroom fittings means fewer replacements and a timeless, elegant bathroom.
At Kentish Plumbers, our extensive selection of high-quality fittings allows you to personalise your bathing space, transforming it into a haven of comfort and style. We understand that your bathroom is a place of rejuvenation, and our range of elegant taps, showerheads, bathtub fixtures, and toilet accessories are thoughtfully curated to add sophistication and functionality to your space.
Our commitment to quality is unwavering. We source our fittings from reputable manufacturers, ensuring durability and long-lasting performance. Furthermore, our skilled plumbers handle the installation process with precision, guaranteeing that your chosen fittings function flawlessly.